Why focus on prenatal movement?
1. You acknowledge that birth is an athletic event! And you CAN prepare the mind and body.
2. You understand that powerful mothering begins by you taking charge of your health during pregnancy.
3. You know the benefit of committing to a time, committing to a group of women, and committing to yourself. You don't have to do this alone!
Enjoy a thoughtful combination of childbirth education, intelligent movement, and relaxation. Our class is geared towards movements that prepare the body for physiological birth.
Movements that support a healthy and comfortable pregnancy equally prepare the body for birth.
Both virtual and place-based are available.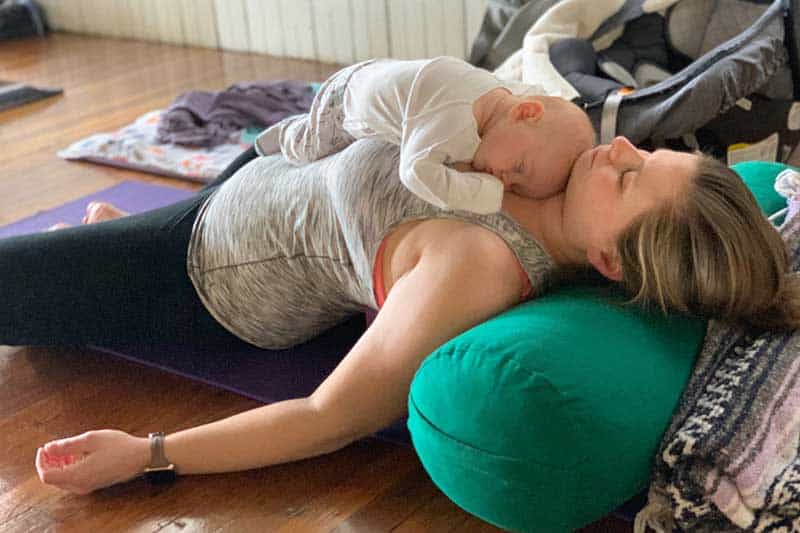 Why focus on postpartum movement?
1. To heal and strengthen the trunk and abdominal muscles following birth
2. To heal and connect with the pelvic floor
3. To understand and harness the power of breath in your postpartum healing journey
When we take time to heal and connect with our bodies postpartum, we give ourselves an opportunity to integrate our birth processes and grow stronger as a result. This class is an opportunity to nurture ourselves through movement. Taking the time to heal in our postpartum gives a gift to our older selves, setting us up for lifetime pelvic health.
Babies not yet walking are welcome!
Both virtual and place-based are available.
Hey Sister, Adelaide here✨
I'm a pioneering childbirth educator, prenatal and postpartum yoga teacher, and a radical birth attendant. I specialize in functional, nutritious, movement, and intuitive bodywork. I'm a friend to wild women.
And I'm obsessed with my dogs.
And I'm so glad you're here.